I can finally share some pages that I have had up my sleeve for a while. I have created these two layouts as part of a
banner showcase
for
Scrap Therapy
using papers and stamps for this months manufacturer
My Minds Eye
which was revealed on Friday night.
Reluctant hugs.
My sweet schoolie.
I also want to share a few photos from today. Mothers day.
Here is one that I got Craig to take first thing this morning. I had forgotten to set the camera up the night before using Tiff's tips, which you can find
here
in the forum, so I got him to take a few snaps on P and the rest on auto. This is a P one.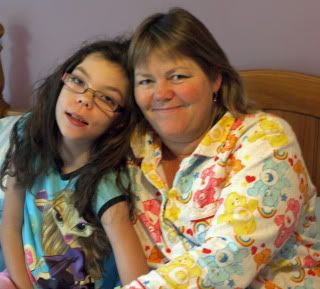 Yes I am finally starting to think about playing with the settings on my camera. lol It has taken me long enough and I may even get more adventurous with the help of Tiff and my digital photography for dummies book that I got for mothers day.
After breakie in bed this morning Missy and myself joined in with a game of Bingo over at challenge masters and she beat me. She split the 10 words I had picked out into 5 each and all hers got called out before mine. With that win under her belt she wanted to play monopoly deal and she won that 3 nil.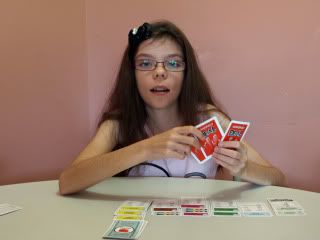 After popping in to see both sets of parents and having a late lunch we came home and we snapped a few photos out side.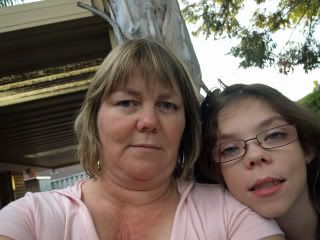 When Missy wanted to take a few pics of me I couldn't help but do her trick and stick my tongue out. It was so funny to hear her say "Put that away" as that is what I always have to say.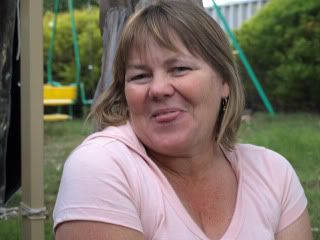 As always thanks for popping in, any comments and happy creating.